iQ3Connect empowers manufacturing and industrial enterprises to cost-effectively operationalize VR/AR training and collaboration at scale
Integrate IQ3Connect's productivity tools seamlessly into your everyday work. From instant 3D collaboration in virtual workspaces to no-code creation of immersive training and experiences in minutes, we are making XR as easy as creating a slide deck, as collaborative as web conferencing, and enterprise-ready to meet your most demanding needs. All you need is a web browser.
Use Complex 3D Models in Seconds
Upload your own 3D content into VR/AR experiences, with automatic optimization, no experts or developers needed.
Real-Time Multiuser Collaboration
Easy, secure access to immersive workspaces in your web browser – no apps, no software downloads, no game engines.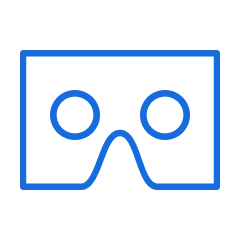 Device Agnostic
Train and collaborate in realtime virtual meeting spaces on any combination of VR, AR, PC, and mobile devices.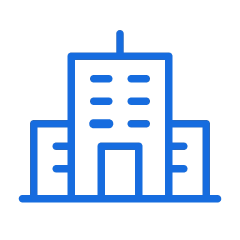 Enterprise-Ready
Secure cloud or on-premise hosting, single sign-on, access control lists, and rich web APIs for PLM, LMS, and any other business integration need.
iQ3Connect is a web-based solution empowering individuals, teams, and enterprises to create, deploy, collaborate, and learn with immersive and interactive 3D content on any VR, AR, PC, or mobile device.
One-click access to virtual meetings and experiences on any device in your web browser.

Anytime, Anywhere, Any Device
No downloads. No app installs. Virtual workspaces are accessible from a web browser in one-click on any VR, AR, or 2D device, ensuring fast enterprise-wide access to VR/AR experiences and training anytime, anywhere. Seamlessly work on multiple devices, switching between VR/AR and PC/laptop screens to suit your needs.

Instant Real-Time Collaboration
Virtual workspaces support multiple simultaneous users, enabling distributed teams to meet, collaborate, and train quickly with their 3D production models. Schedule a workspace and share a link just like a web meeting or save and retrieve persistent customized workspaces on-demand.

No Development, No Coding
Upload and use your 3D models (CAD, Point Clouds, or Animations) and data in seconds, without simplification. Create custom configurations and combine and overlay models from multiple 3D formats in the same virtual workspace automatically without the need for coding or development/modelling expertise. No game engines needed.

Business Value Across the Product Lifecycle
Whether for training, design reviews, marketing, or general collaboration, iQ3Connect virtual workspaces enable enterprises to reuse their 3D digital assets across multiple use cases.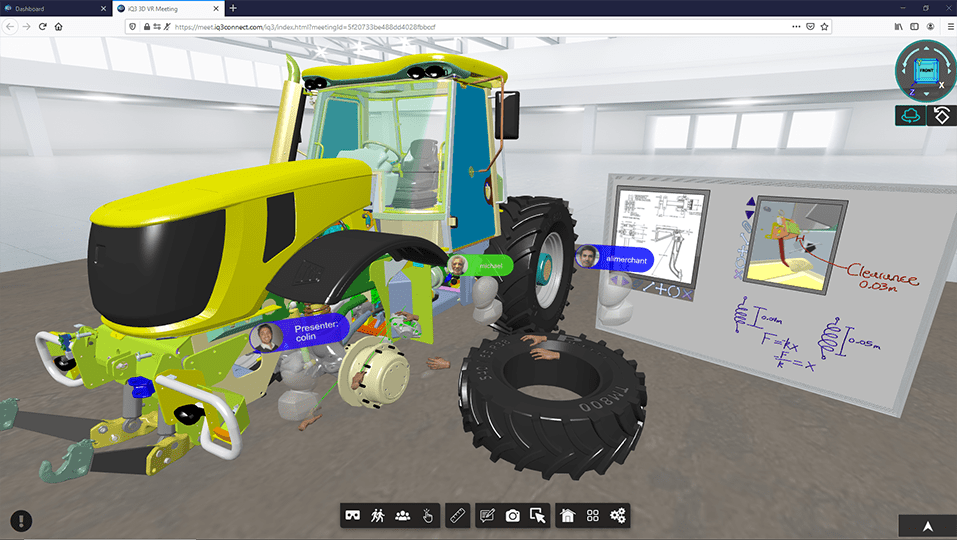 Training & Experience Creator
Effortlessly create virtual experiences and complex training, coding optional and no game engines needed.

Anyone Can Create Custom Experiences
Our simple and intuitive web UI allows users to easily create complex virtual training environments without the need for extensive technical knowledge. CAD data can be imported automatically with our integrated web upload. Teams can work faster collaboratively on training creation in real-time.

Use Your Own Content, Storyboards, and Work Instructions
Virtual experiences and training can be created quickly from your own content and training requirements. They are fully modifiable and adaptable from the training studio. Updates are automatically published, providing up to date access to your global workforce. No vendor lock in or long lead times.

Create Once, Use Anywhere, Support Multiple Languages
Virtual training and XR experiences are automatically optimized for each device (VR, AR, or 2D) and training mode whether self-paced or instructor-led. Access your XR trainings in a web browser on your VR device, AR device (such as a Hololens or tablet), or on standard PCs and mobile devices. Trainings can easily be configured for multi-language deployments.

Cost-effectively Scale Your VR/AR Training
By reducing the time and complexity of authoring and deploying virtual experiences, iQ3Connect enables enterprises to lower the cost of ownership, and expand the reach of their VR/AR solutions to maximize ROI throughout their product portfolio.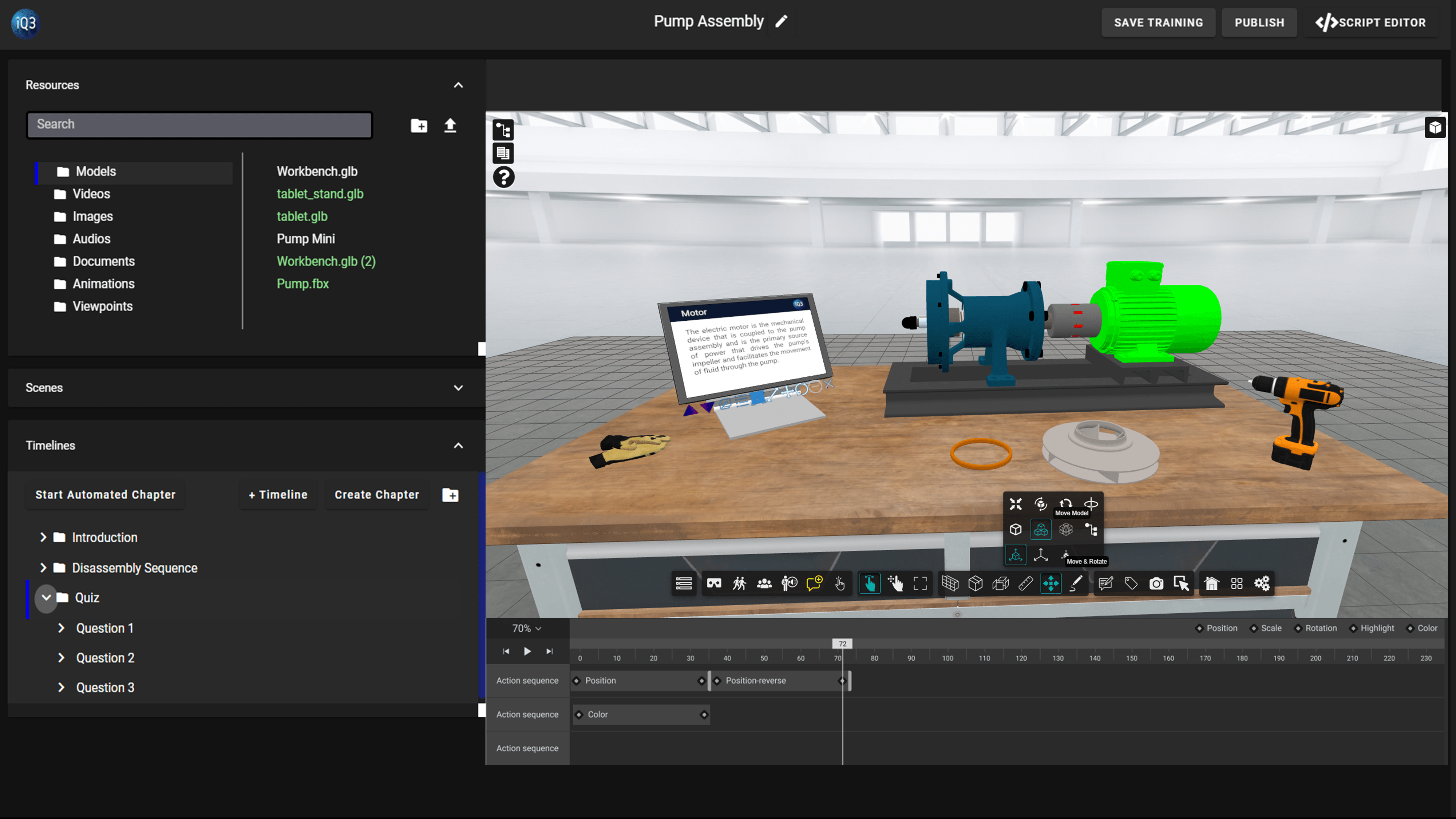 Centralized web console to securely manage data, projects, users, trainings and more.

Frictionless VR/AR Deployment
Our web-based platform provides a unified environment for content and user management, virtual experience deployment, user analytics, and more.

Business and Workflow Integration
Automate content and user management with integration to PLM, single sign-on, access control lists, and LMS. Deploy virtual experiences as web links to provide access anywhere.

Data Security and Compliance
Data encryption, granular security options, and access control integration ensure only authenticated and approved users have access to data and virtual experiences.

Reduce the Total Cost of VR/AR Ownership
Our unified web platform, no-code tools, business integration, and data security measures reduce total operational costs associated with creating, deploying, and maintaining virtual experiences at scale.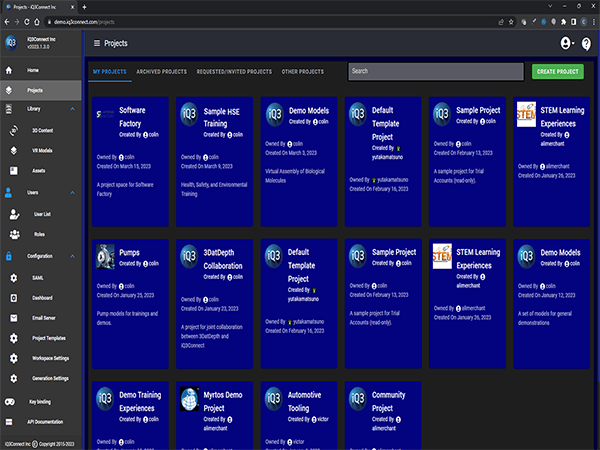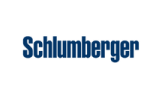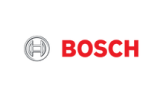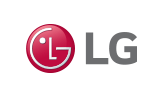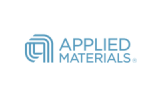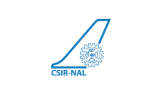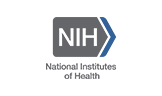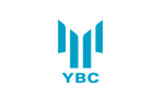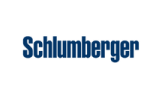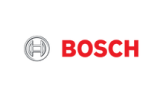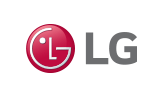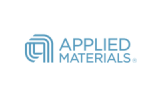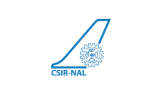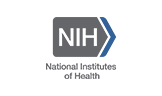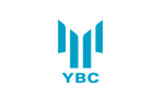 Joe Strelow
President, AVL Power Systems
C M Venkat
Vice President, Aker Solutions
Dennis (Chip) Herrick
Sr. Information Technologies Specialist, Bosch
Jeffrey Jacobson
XR Project Manager, Boston Children's Hospital
Tom Marnane
President, MADTECH
Business Manager
Tier I Automotive Supplier
Indian Aerospace Company
Principal Scientist
Empower your team with powerful real-time VR/AR tools!