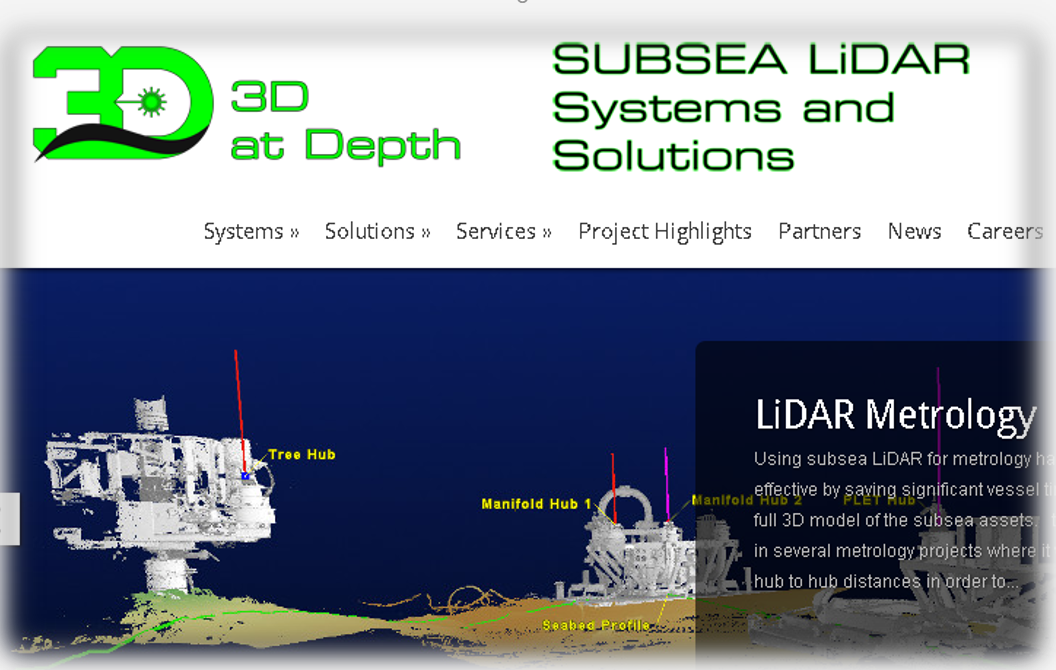 3D at Depth Partners with iQ3Connect to Deliver a Subsea LiDAR Virtual Reality Data Platform
Immersive Communication Tool Ushers in a New Era of 3D Subsea Survey Visualization. 

BOULDER, Colo., Dec. 05, 2017 (GLOBE NEWSWIRE) -- 3D at Depth Inc., a global provider of advanced subsea LiDAR systems and solutions, has partnered with iQ3Connect Inc. to deliver a new data visualization tool to help clients build, maintain, map and monitor subsea assets, environments and resources. The partnership leverages the unique features of 3D at Depth's subsea LiDAR data and the power of iQ3's innovative augmented reality (AR) and virtual reality (VR) platform to transform the value of offshore survey data. "Powered by iQ3's" cloud-based software platform, customers can access 3D at Depth's subsea LiDAR data through a secure, optimized web-based portal. 

Read more ...