The Evolution of Employee Onboarding with AR and VR
The journey of employee onboarding has evolved from manual and digital processes to the immersive realms of Augmented Reality (AR) and Virtual Reality (VR). Initially, onboarding was heavily paper-based, transitioning to digital orientations with the advent of online technologies. However, these methods often fell short in engagement and interactive learning, leaving a void filled by AR and VR technologies. The traditional onboarding challenges such as lack of engagement, ineffective communication, and the inability to provide hands-on experience are significantly addressed with the introduction of AR and VR.AR and VR have revolutionized the onboarding process by offering interactive and real-world scenarios for new hires. For instance, AR overlays digital information in the real world, aiding in better understanding and retention of complex data. On the other hand, VR's 360-degree videos transport new hires to a virtual workplace, acclimating them to the work environment before stepping into the actual office. These technologies foster a two-way interactive experience, enabling new hires to interact with the content, ask questions, and receive instant feedback, thus creating a conducive learning environment.The transition to AR and VR in onboarding isn't a mere trend, but a substantial stride towards enhancing the efficiency and effectiveness of the onboarding process. By addressing the core challenges of traditional onboarding, AR and VR have not only made the process more engaging but have significantly upgraded the onboarding experience, ensuring that new hires are well-equipped and confident as they step into their new roles.
Common Employee Onboarding Challenges Solved with AR and VR
The traditional onboarding process often presents numerous challenges that can hinder the smooth transition of new hires into their roles. AR and VR technologies offer innovative solutions to many of these hurdles, ensuring a more efficient and engaging onboarding experience. Here's how AR and VR tackle common onboarding challenges:

Engagement & Retention
Traditional onboarding often turns into a passive experience where new hires are subjected to an information overload, leading to poor engagement and retention of crucial details. Augmented Reality (AR) and Virtual Reality (VR) step in to transform this scenario by making onboarding an interactive and engaging venture. Through immersive scenarios and real-time interactions, AR and VR enhance information retention and make the learning process much more enjoyable for the new hires.

Hands-on Training
The logistics of providing practical, hands-on training in a safe and controlled environment can be quite challenging and resource-intensive, especially in conventional onboarding setups. However, AR and VR create realistic virtual training environments where new hires can gain practical experience in a risk-free setting. This facet of AR and VR is particularly beneficial in industries where hands-on training is crucial before the actual job commencement.

Cost and Resource Efficiency
The conventional methods of onboarding can be a financial burden due to the necessity for physical resources, venues, and on-site trainers. AR and VR significantly ameliorate this issue by minimizing the need for physical resources. They enable the creation and reuse of digital training materials and virtual training environments, making the onboarding process much more cost-effective and resource-efficient.

Global and Remote Workforce Integration
The traditional onboarding process often presents numerous challenges that can hinder the smooth transition of new hires into their roles. AR and VR technologies offer innovative solutions to many of these hurdles, ensuring a more efficient and engaging onboarding experience. Here's how AR and VR tackle common onboarding challenges:

Consistent Training Experience
Achieving a consistent training experience across different locations and diverse teams is a Herculean task in traditional onboarding, often leading to variances in the quality and effectiveness of training. AR and VR technologies are game-changers in this aspect, offering standardized training modules that are accessible from anywhere. This ensures a uniform and consistent onboarding experience for all new hires, irrespective of their geographical location.
The Benefits of AR and VR in Employee Onboarding
Accelerated and Improved Trainee Proficiency
AR and VR facilitate a hands-on learning experience from day one. They enable new hires to interact with a virtual representation of their work environment, tools, and processes. This interactive approach significantly accelerates the learning curve and helps in achieving proficiency quicker compared to traditional methods. Moreover, the realistic simulations provided by AR and VR ensure that the knowledge acquired is practical and directly applicable to real-world scenarios.
Reduced Training and Operational Costs
With AR and VR, organizations can create reusable training modules which drastically cut down the costs associated with traditional training methods. The ability to conduct training in a virtual environment eliminates the need for physical infrastructure, trainers, and printed materials. Additionally, the efficiency in training delivery reduces the time and resources required to bring new hires up to speed, thereby lowering operational costs.
Workplace Safety and Risk Reduction
Safety is paramount, especially in industries like manufacturing, construction, and healthcare. AR and VR allow for safe training environments where new hires can learn about and respond to potential hazards without any real-world risk. They can interact with hazardous scenarios safely, learn the protocols, and be better prepared for real-world situations, thus contributing to a safer workplace.
Remote Access & Collaboration
The global work culture is increasingly shifting towards remote working, and AR and VR are at the forefront in facilitating this transition. These technologies allow new hires to access training materials and virtual work environments remotely, ensuring that the onboarding process is unhindered regardless of geographical constraints. Moreover, AR and VR foster real-time collaboration among remote teams, providing a unified platform where new hires and existing employees can interact, learn, and work together, transcending geographical boundaries.
Data-Driven Performance Insights
Integrating AR and VR in the onboarding process allows for data-driven performance insights, enabling real-time performance tracking, tailored training programs, efficiency analysis, and immediate feedback. By analyzing metrics such as engagement levels and task completion times, organizations can customize onboarding experiences to meet individual needs, identify areas of improvement, and provide real-time feedback to new hires. The analytical component of AR and VR not only enhances the current onboarding process by promoting a culture of continuous learning and improvement but also provides valuable data that can be used to refine future onboarding programs, ensuring they remain effective and engaging as the company evolves.
Why Choose iQ3Connect
iQ3Connect's platform is meticulously crafted to meet the demands of modern-day enterprises. Our offering is not confined to an on-rails solution but extends to a customizable platform adept at molding itself to the unique contours of your organization's onboarding needs.
Robust Security
iQ3Connect prioritizes data integrity and security, with robust measures ensuring a safe and secure environment for your onboarding processes, giving you peace of mind as you welcome new team members.
Immersive 3D Collaboration
Harnessing the power of 3D computational tools, iQ3Connect provides an immersive collaborative platform that transcends geographical barriers, enabling real-time interaction and fostering a cohesive organizational culture.
No-Code Authoring Tools
Our platform includes no-code authoring tools, empowering your team to create compelling immersive experiences without coding expertise, facilitating a more efficient creation and customization of training modules. Build VR experiences as easily as a PowerPoint.
Holistic Support
With iQ3Connect, you're forging a partnership with a dedicated ally. Our holistic support extends beyond technical assistance to providing insights and recommendations on optimizing your onboarding process leveraging AR and VR technologies.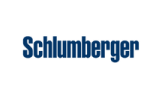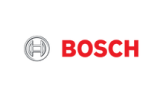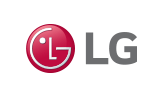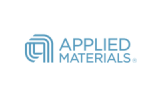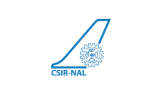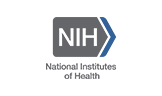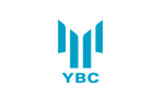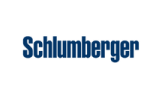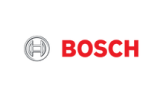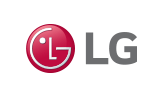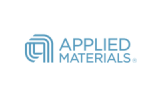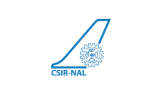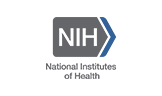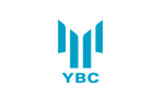 Joe Strelow
President, AVL Power Systems
C M Venkat
Vice President, Aker Solutions
Dennis (Chip) Herrick
Sr. Information Technologies Specialist, Bosch
Jeffrey Jacobson
XR Project Manager, Boston Children's Hospital
Tom Marnane
President, MADTECH
Business Manager
Tier I Automotive Supplier
Indian Aerospace Company
Principal Scientist
Device & Software Compatability
Device-Agnostic Compatability
iQ3Connect's platform syncs effortlessly with a wide array of AR and VR devices including popular ones like Oculus Rift and HTC Vive, ensuring a hassle-free setup experience—or even in a browser window.
Seamless CAD Integration
Our platform supports direct import of CAD files, eliminating the need for any intermediary conversion processes. This feature not only simplifies the process but also ensures that the integrity and precision of the original designs are maintained.
Build Anywhere
With no-code authoring tools and a browser-based interface, teams can create training modules from anywhere with ease. Our cloud-based platform fosters a swift and efficient development of customized onboarding experiences, accessible anytime, anywhere, aligning with the modern-day remote and global work settings.
Ready to revolutionize your onboarding process? Discover the world of possibilities with iQ3Connect's AR and VR platform.