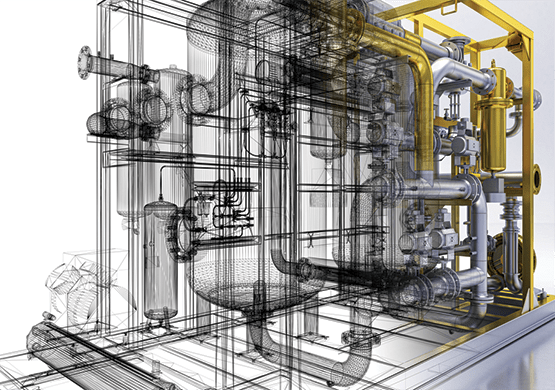 Automated 3D Model Optimization
Use your content as-is
Eliminate time-consuming 3D asset simplification. Use even the most complex 3D models with thousands of objects or billions of points. Our automated model optimization ensures low latency on any device. Preserve crucial design intent information in assemblies and parts in your VR/AR workflows.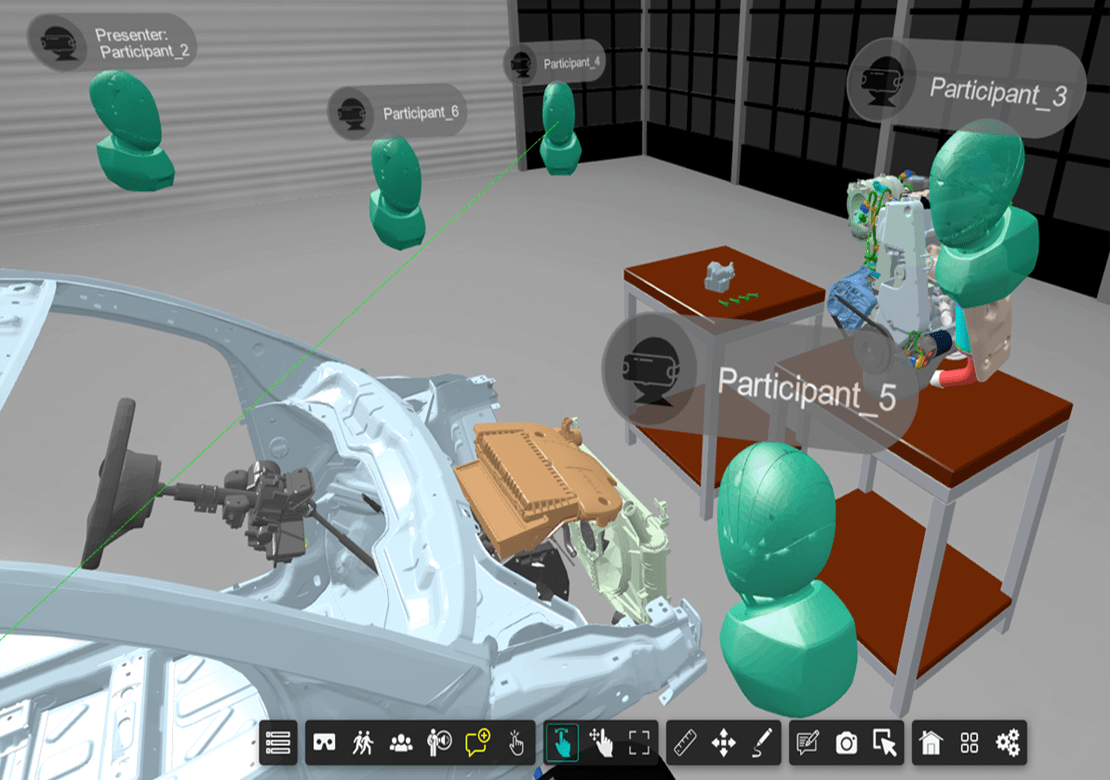 Immersive Collaboration for Anyone
As easy as web browsing
Instant web-based virtual workspaces enable anyone to visualize, interact, and collaborate remotely with complex 3D models in a single click. No development, modeling expertise, or app building required. Use on any combination of VR, AR, PC, and mobile devices.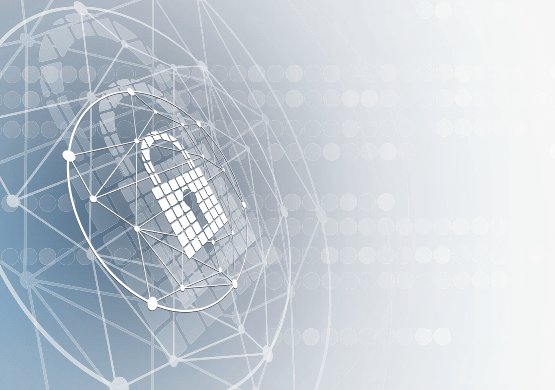 Frictionless Secure Deployment
Empower your global workforce
Our web-based deployment provides centralized content and user management, with support for single sign-on, access control list, email, and PLM integration. Eliminate expensive IT management of device specific VR/AR apps.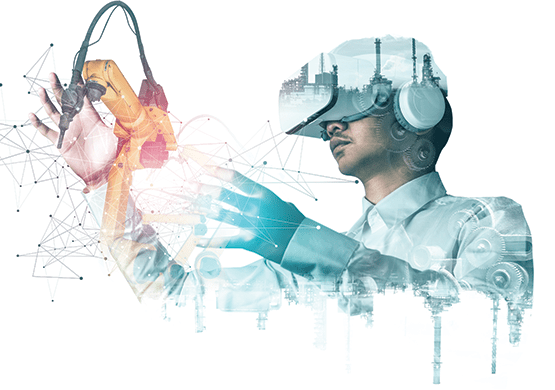 Efficient and Sustainable Operations
Leverage digital assets across the product lifecycle
Whether for design, manufacturing, build, marketing, maintenance, or support, iQ3Connect virtual workspaces enable enterprises to leverage their 3D digital assets across multiple use cases.
Powerful Features, Intuitive UI
Project-Based Enterprise Hub
Our project-based approach ensures efficient team collaboration and user/content management. Integrate with single sign-on and access control lists for a seamless and secure user experience.
Virtual Workspaces
Whether on a 2D or VR device, collaborate with your team and leverage a comprehensive set of features to visualize, interact, and interrogate your 3D models.
Multiple Data Formats
Combine and overlay multiple 3D formats in the same virtual workspace. We support generic and native CAD, point clouds, and animations. Import multimedia such as audio files, documents, videos, and images.
Model Integrity and Security
Going immersive shouldn't mean sacrificing data quality or security. Our platform captures geometric data, metadata, and 3D model assembly trees, while providing the tools for strict user access control and removal of sensitive data when required.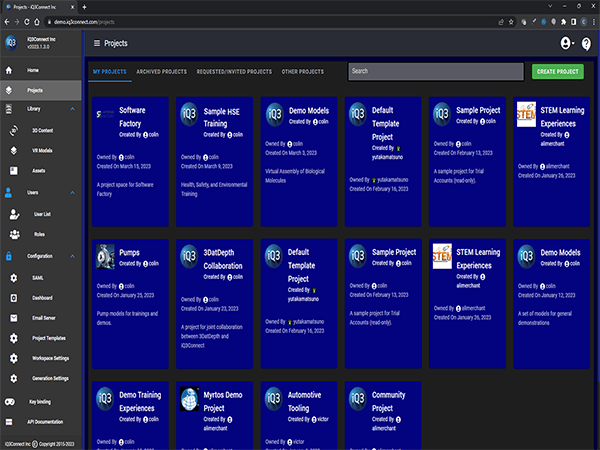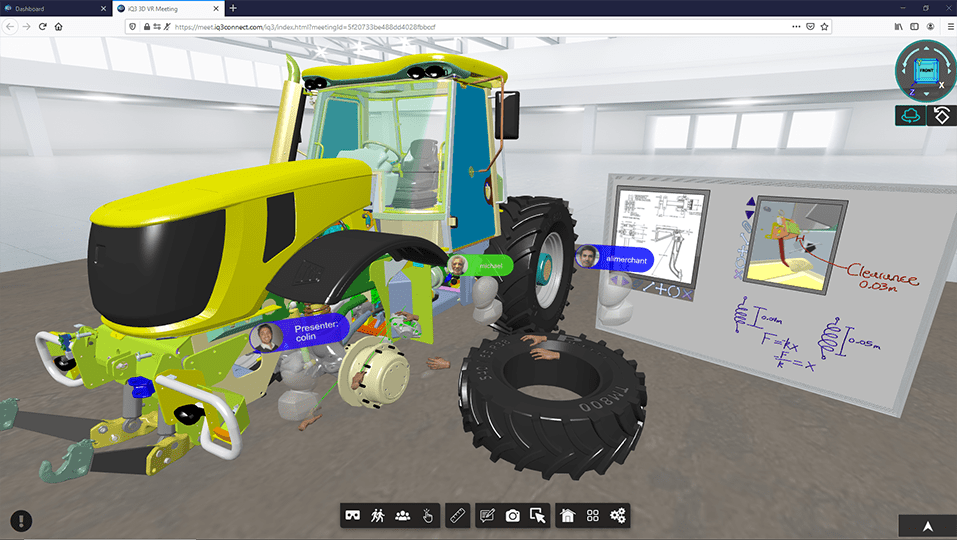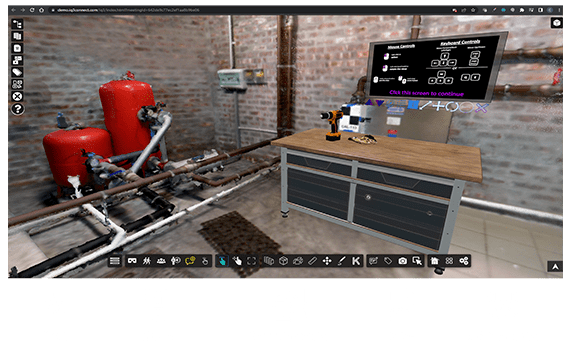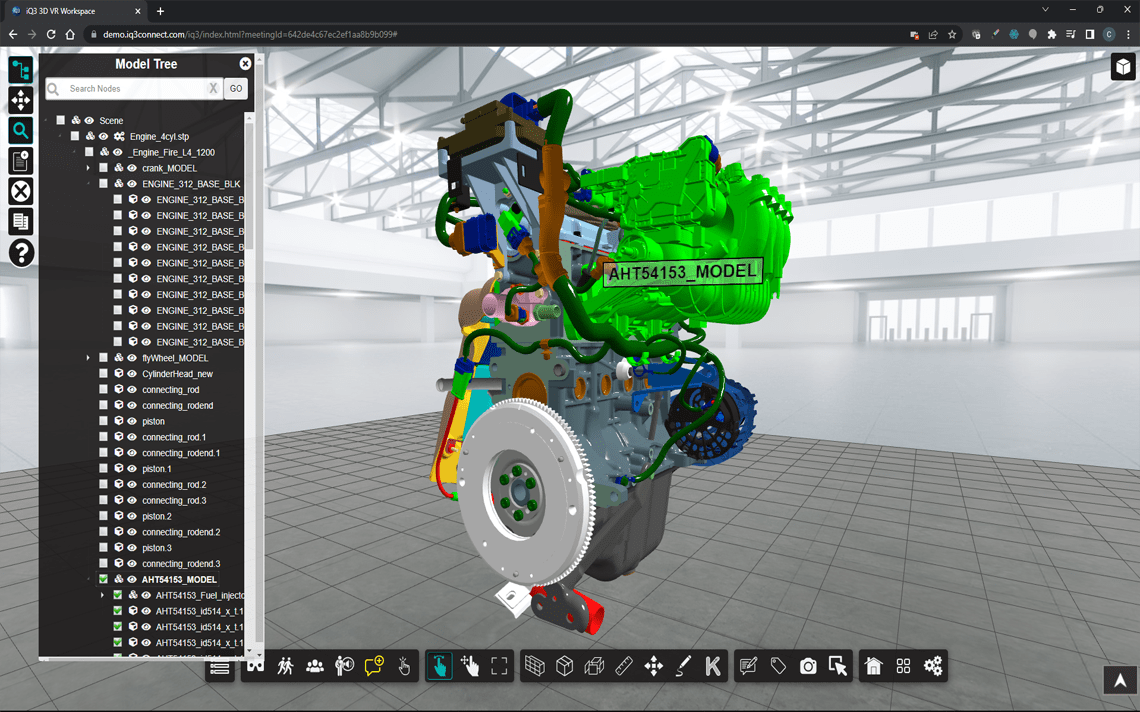 Use Cases
See how our customers are benefitting from iQ3Connect collaborative workspaces
Design Reviews
Immersively review virtual content with the entire team in real-time. Enable key decision makers to easily interact with the 3D model, no CAD expertise required.
Virtual Build Simulations
Verify that your design can be built by collaborating with manufacturing on the virtual 3D model.
Virtual Walkthroughs
Whether for planned or existing structures, easily walkthrough your virtual facility anytime, from anywhere.
Retrofits
Seamlessly combine scans (point clouds) with CAD to better prepare and plan for retrofit operations.
Facilities Planning
Enable virtual bidding, project layouts, job walks, etc. with a 3D immersive model of your facility.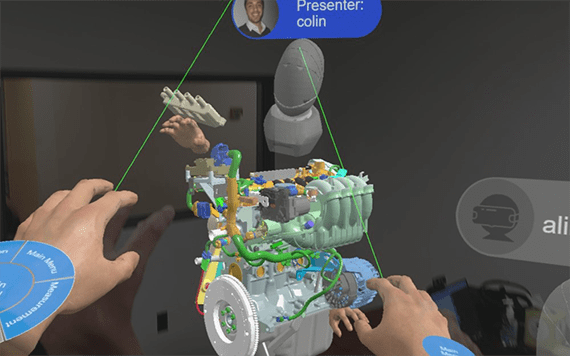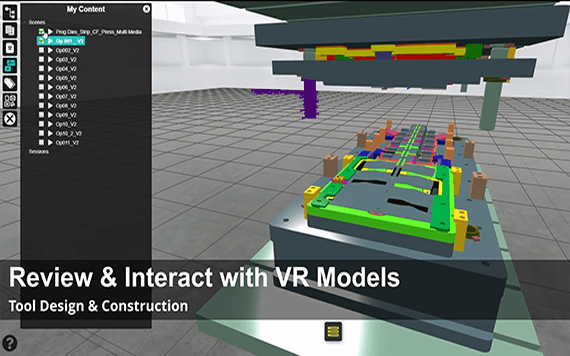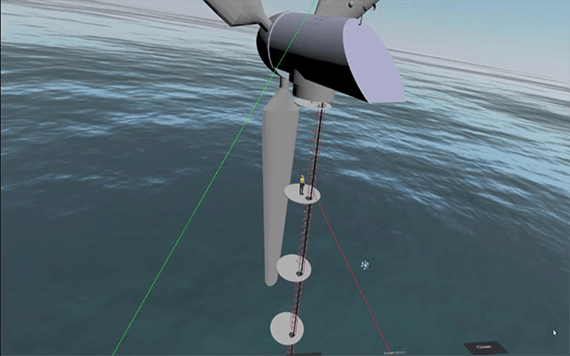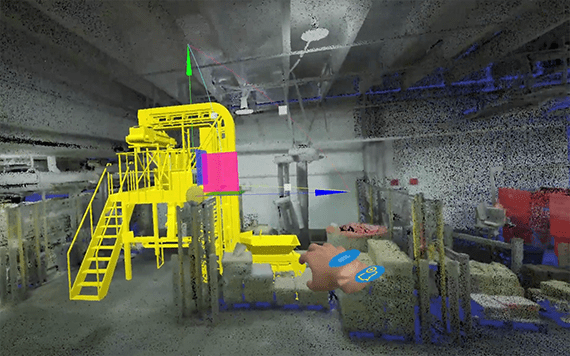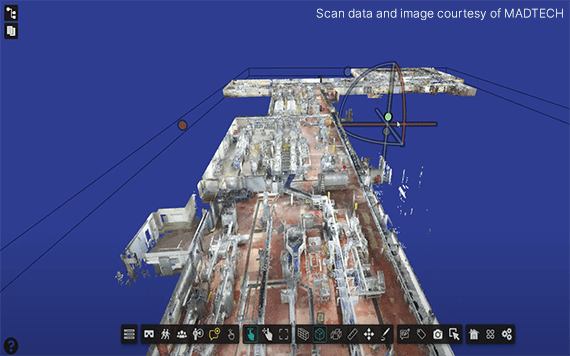 Start leveraging immersive collaboration for your workflows!