iQ3Connect is reducing barriers to immersive collaboration and training for a global audience with its release of version 2023.3. The introduction of automatic language localization will allow users from anywhere in the world to seamlessly collaborate, train, and learn in their preferred language, while our simplified VR model creation and new lightweight XR workspaces will allow anyone to rapidly and easily use XR experiences for their everyday work, on any AR, VR, PC, or mobile device. Finally, we have streamlined the process for authoring virtual build sequences and assembly training with new virtual object tracking capabilities. Additional details on the major enhancements in 2023.3 can be found below: 
Automatic Language Localization

– Reduce language barriers to facilitate collaboration and/or training with a global audience. iQ3Connect can now automatically detect a user's language preference and will translate the iQ3Connect interface into the appropriate language. Each user in the Workspace, for example, will be able to see the VR Menu in their preferred language. 

Virtual Object Tracking for Training and Retrofit Operations

– iQ3Connect has simplified the process of tracking object positions and distances in a virtual environment. Leverage this new capability to easily create virtual build and assembly training, automatically detecting when a trainee has properly assembled a component and can move to the next step and/or providing real-time feedback on errors. This capability can also be used to track clearances in real-time during virtual retrofit operations.

Simplified VR Model Creation

– To further expand on capabilities added in 2023.2, which allowed users to easily create VR models by combining or segmenting models visually and/or by leveraging the model tree, we have added the ability to generate these new VR models while the user is in VR. Multiple models from different sources in the workspace can be combined into one integrated VR model or a subassembly can be easily isolated and saved as its own independent VR-ready model.

Instant, Lightweight XR Workspaces – Instantly view and interact with 3D models on any VR, AR, PC, or mobile device in our new lightweight XR workspace. These lightweight workspaces are designed to support rapid single user activities in iQ3Connect for quickly building immersive training modules and XR experiences and/or viewing and interacting with 3D models.
Feature Spotlight: Automatic Language Localization
Seamlessly collaborate and train with colleagues, partners, suppliers, etc. from anywhere in the world. iQ3Connect 2023.3 introduces new functionality that automatically detects a user's language preference in the browser and translates the iQ3Connect interface into that language. By enabling users to use iQ3Connect in their native language, you can eliminate time spent on translation and interface interpretation, paving the way to more effective immersive training and collaboration and leading to enhanced productivity on a global scale.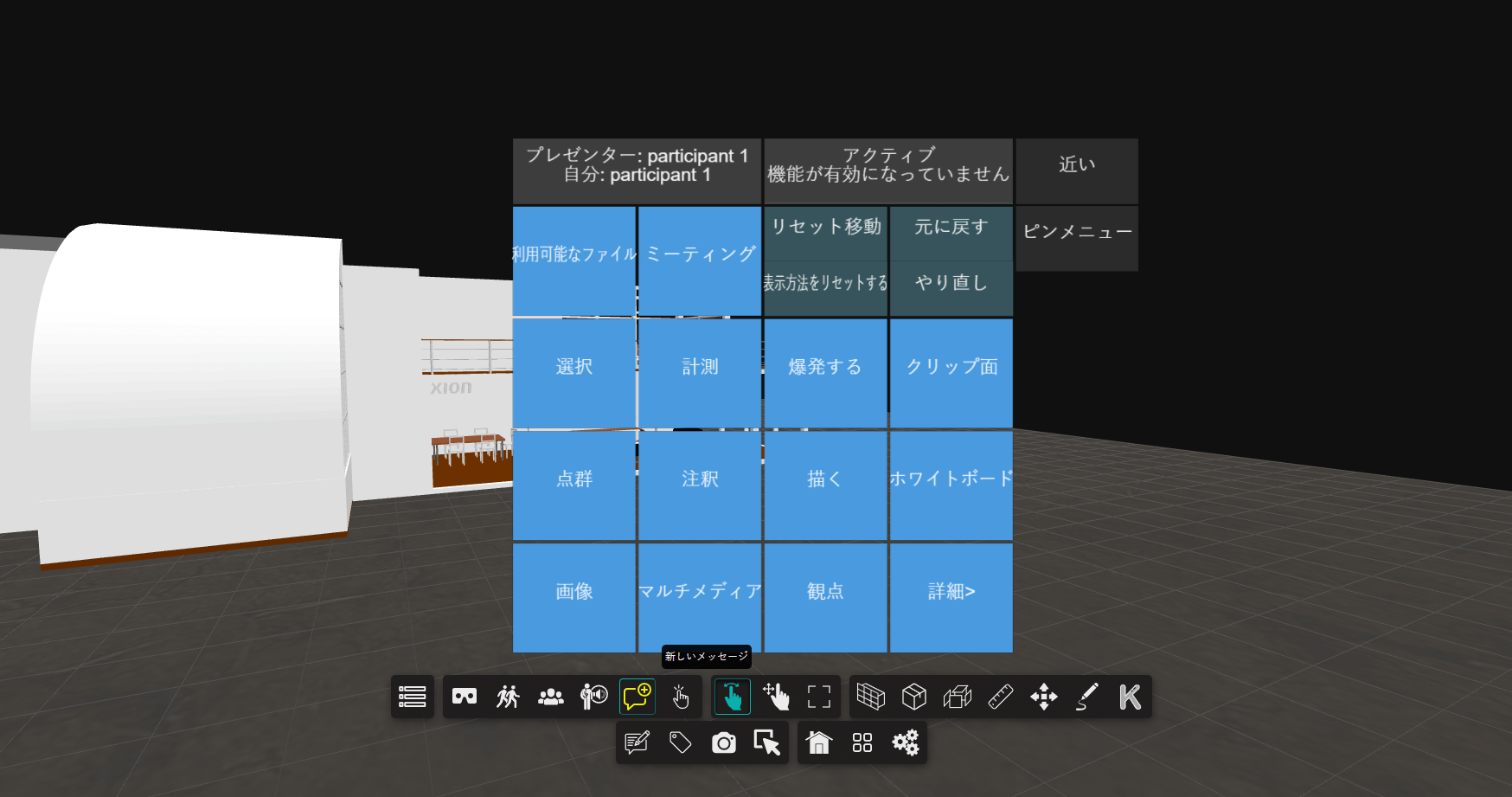 A user in Japan has joined an iQ3Connect workspace with colleagues from the United States, this user's menu is automatically translated to Japanese based on their browser's language preference.